Product information "Bolts DIN 1445"
Bolts with head and spigot (threaded bolts) DIN 1445

Although bolts according to DIN 1445 are, in principle, standardised bolts, the situations in which they are fitted are often very individual and specific and it is rare for one bolt to be identical to another. That is why our bolts are usually tailor-made for you.
To help you find exactly the bolt you need faster and more conveniently in the future, we are providing you with this configurator. In addition to the time you save, you will not only also benefit from lower prices than when making a conventional mail inquiry. Your bolts will also be prioritised and speeded through our manufacturing process!
Specific information on bolts DIN 1445
It is enough simply to fill in the field "Length" / "Grip length". The configurator will then determine the dimensions resulting from the standard itself. Of course, you can also fill in the two fields with your individual requirements!
Example for ordering
Bolt with head and spigot according to DIN 1445, d1 = 12 mm, l1 = 30 mm, l2 = 50 mm,
undercut steel 1.0718 (11SMnPb30+C), electroplated galvanised white;
Article no.: 45 12 0030 0050/013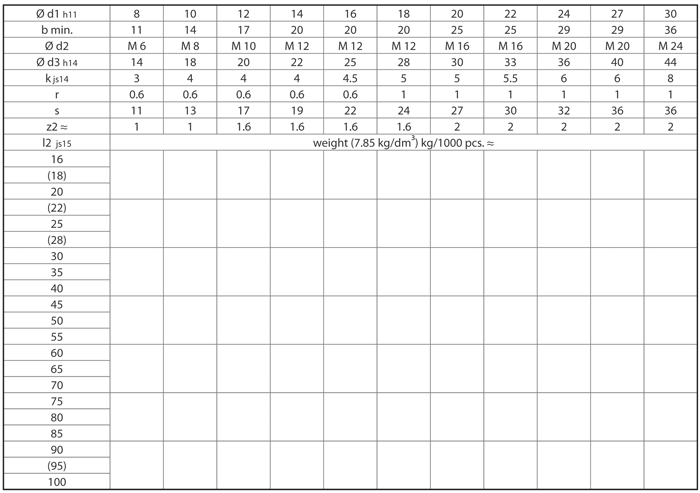 Legal notice for consumers
Please note that this product is always an individually-manufactured product for you and for this reason we cannot grant you the right of revocation ! The product will be manufactured exactly according to the issued drawing, which you will receive again by e-mail when you place an order.