Please first choose whether you are a private or corporate customer
The quantity currently authorised for the shop has been exceeded. However, we would be delighted to receive a request from you!
The product was successfully added to your shopping cart
Price per piece
[[ formatedPrice ]]
On request
from [[ price.from ]] pieces only [[ price.price ]]
Delivery time
[[ delivery ]]
On request
still [[ stock ]] pieces in stock

Prioritize this bolt in our production including express shipping. We are currently testing this service exclusively for the delivery country Germany. Order by 10 a.m. for delivery by 12 p.m. the following day. We are currently testing this service exclusively for the delivery country Germany.
1-2 Days
[[ deliveryData.ExpressfertigungDatumString.replace(" ","").replace(" ","") ]] Days
Accessories for
[[ title ]]
Price per piece

[[ formatTaxPrice(aprice[article.number]) ]]

On request
|
Selection for data retrieval
On request
[[ adelivery[article.number] ]]
Total price
[[ formatedSumprice ]]
On request
incl. VAT
plus shipping costs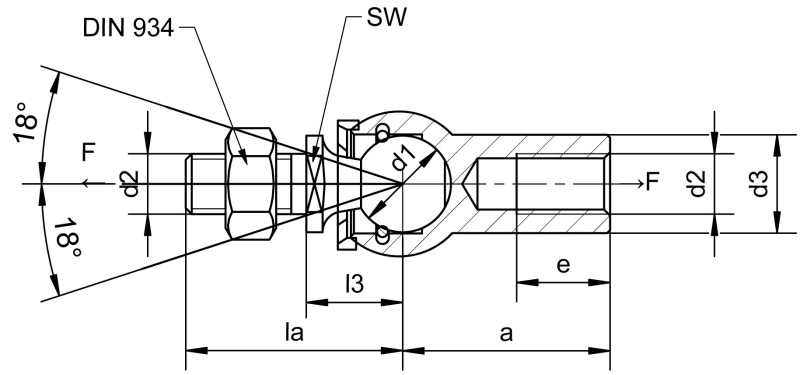 To find the article you want, you can select any number of filter criteria or search texts or combinations of the two at the top of the table.
To cancel your filter settings again, click on the "Clear" button below the table.
You can display product details, including the eShop function and 3D model , by clicking in the row corresponding to the required article.
Product information "Axial joints similar to DIN 71802 removable with sealing cap"
Axial joint with sealing cap

Angle joints in accordance with DIN 71802 serve as linking and guide elements for moving parts and create corner joints. These standard parts are not always sufficient for the design, particularly when the force is to be transmitted linearly. Specifically designed for this application, the axial joint represents a special solution in the field of angle joints in accordance with DIN 71802. The absorbed forces are converted not at an angle of 90°, but instead in the form of a 180° variant, i.e. linearly. The possible pivoting angle, comparable with DIN 71802, is ±18°, the withdrawal forces for the ball stud from the ball socket range, depending on the size, between min. 30 and max. 100 N.
The axial joints are available in the dimensions M5 to M16.
For problematic environmental conditions (dust, lubricants) there are special axial joints with sealing cap available. The space between axial ball socket and ball stud is enclosed and sealed with a sealing cap - the best protection against damage caused by environmental influences. The sealing caps are made from chloroprene and can be used in a temperature range from -30°C to +110°C (for short periods up to +140°C).
Axial joints can be supplied in all standard versions with a sealing cap and are also available in steel or stainless steel.