Please first choose whether you are a private or corporate customer
The quantity currently authorised for the shop has been exceeded. However, we would be delighted to receive a request from you!
The product was successfully added to your shopping cart
Price per piece
[[ formatedPrice ]]
On request
from [[ price.from ]] pieces only [[ price.price ]]
Delivery time
[[ delivery ]]
On request
still [[ stock ]] pieces in stock
Accessories for
[[ title ]]
Price per piece

[[ formatTaxPrice(aprice[article.number]) ]]

On request
|
Selection for data retrieval
On request
[[ adelivery[article.number] ]]
Total price
[[ formatedSumprice ]]
On request
incl. VAT
plus shipping costs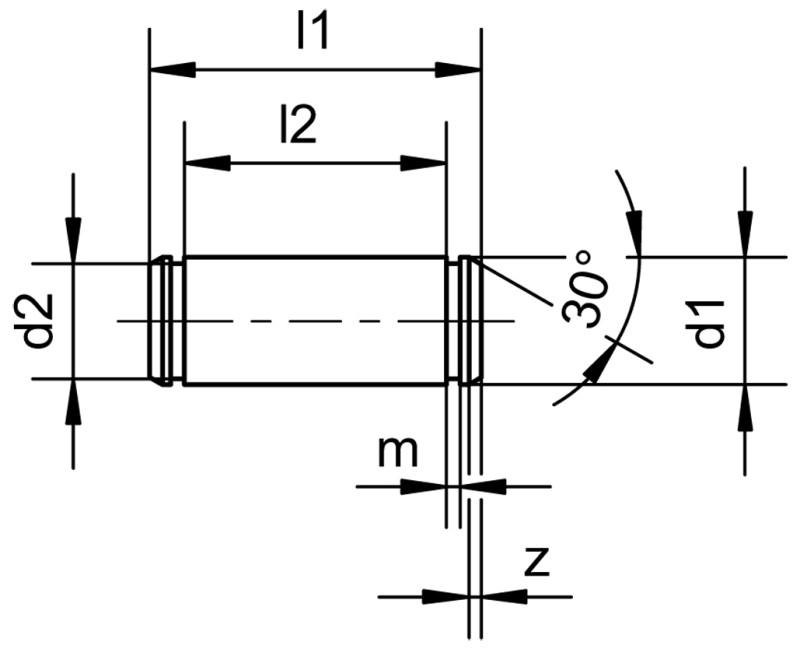 To find the article you want, you can select any number of filter criteria or search texts or combinations of the two at the top of the table.
To cancel your filter settings again, click on the "Clear" button below the table.
You can display product details, including the eShop function and 3D model , by clicking in the row corresponding to the required article.
Product information "Bolts with groove, without head, for retaining rings DIN 471 (suitable for clevises)"